Fire strategies for small, medium and more complex premises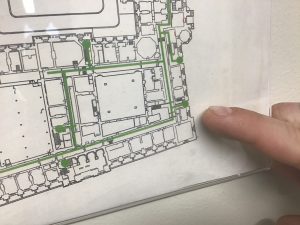 A fire strategy is essential in every commercial building. It ensures the safety and security of the public, your customers, in the event of a fire.
The best way to ensure protection of the building and public is by having a fire strategy. The strategy is a document outlining the best ways to keep everyone safe, such as using the fire exits, using fire extinguishers and calling the fire and rescue services and in what order these processes should be completed.
A strategy should be agreed under Building Regs either when the building is new, or during any refit or upgrade, and under Regulation 38 of the B Regs a short version should be passed on to the building's Responsible Person to enable them to understand how to manage fire safety in their building.
A strategy includes –

The design of escape routes
Escape capacity (how many people can safely escape)
Occupancy capacity (how many people can safely occupy the premises)
The type of evacuation system
The standard and coverage of fire alarm
The need for fire suppression or smoke control
The standard of fire compartmentation required.
Where the lines of fire compartmentation are required.
The design of walls and floors and fire stopping.
What fire doors are needed and where.
Emergency lighting and fire exit signage and much more
The fire strategy should be available and known to anybody using your premises to ensure maximum safety.
Under the Regulatory Reform (Fire Safety) Order 2005 (RRO/FSO) a Fire Risk Assessment is a legal requirement. Many think, even today, they don't have to do anything about it. The FRA is the audit document of the Fire Strategy. How many buildings either don't have a copy of their original Fire Strategy or the building layout has changed since the original Strategy was written?
If you are responsible for a building, for example an employer, owner or occupier of premises that aren't a 'single private dwelling' (a private home), you need to make sure a suitably competent person completes a Fire Risk Assessment. It is your duty to identify fire risks and hazards in your premises and take appropriate action.
In addition, if five or more people work at your premises or your business has a licence under enactment in force, you'll need your fire risk assessment to be a written record. Make sure you review your risk assessment regularly and whenever significant changes have been made that would have an impact on it. It's good business sense as well as a legal requirement, often businesses don't recover after a fire, and effective fire prevention starts with properly understanding the risks.